Paul's birthday comes at an unfortunate time of the year. Last year it overlapped with General Conference and this year it's the same day as Easter. We did the math and the next 4 years should be unique days... no competing with the Atonement and Resurrection or the Prophet.
I spent most of today cleaning and prepping for tomorrow's festivities. This included some grocery shopping and a spur-of-the-moment flower purchase for the birthday boy. Isn't he cute?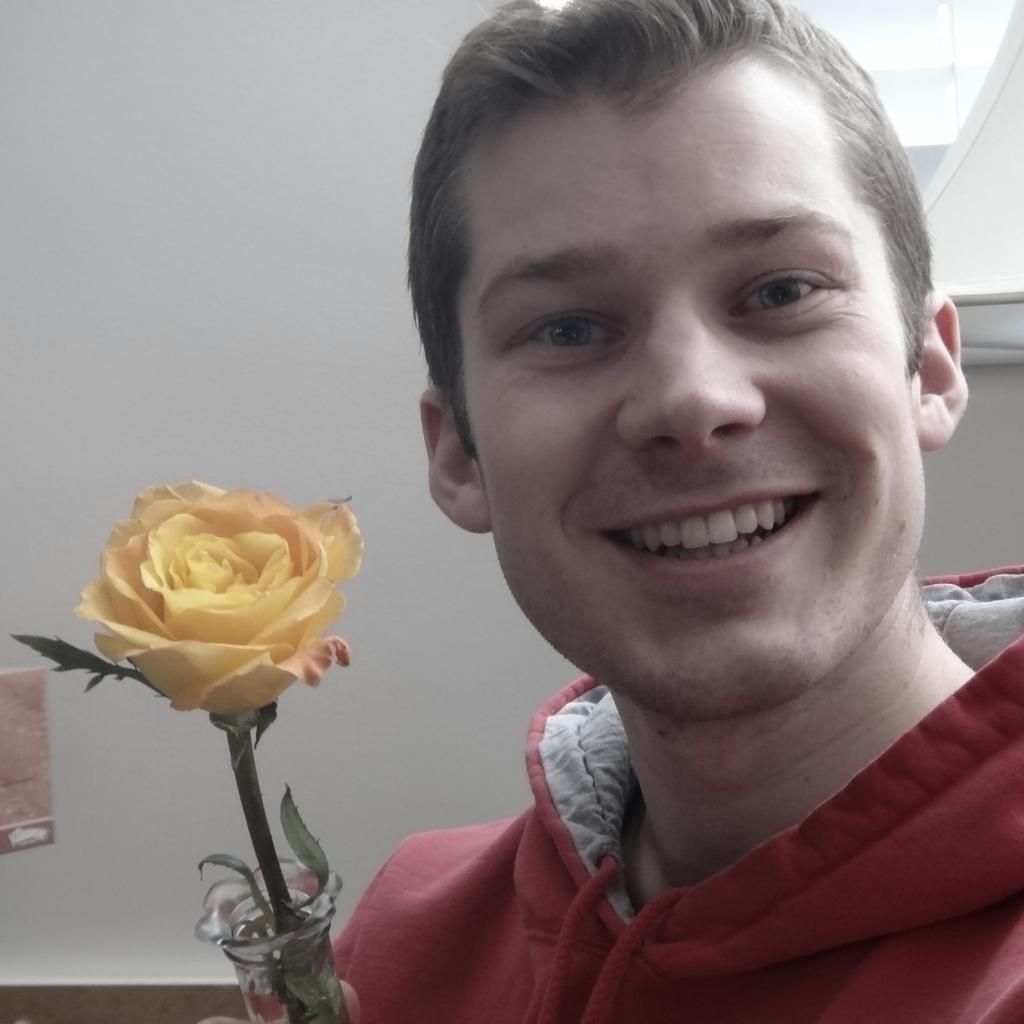 One dozen cheerful yellow roses kissed with a hint of orange. In all of his goodness, Paul decided to share. He let me keep 11 of them at home to look at all day. We found a special little vase for a lone rose that he can take and enjoy at work. I love how flowers offer an instant brightness to any room!
Tomorrow Paul will open the rest of his presents after we enjoy a traditional Griffioen Easter dinner. I'm hoping for perfect Springtime weather to make grilling the flank steak that much more enjoyable.