We got married in 2011 during BYU's Spring term. Instead of going on an extravagant Honeymoon we nestled up in the snowy mountains of Park City [so I could get back to class]. We flirted with the idea of going to Europe for our first anniversary but instead we stayed at home [while I attended more Spring classes... Oh, and had a baby]. As our second anniversary neared Paul surprised me with another getaway to the lovely Park City. I was so excited to revisit the sights, shops and memories from our honeymoon.
Naturally, Paul had to defend my honor from the Frisky Franz
I absolutely love shopping on Main Street but since we were there during "mud season" some shops were closed. It was a bummer, but we decided to go with the flow and happened upon a few shops we overlooked our first time in PC.
The atmosphere is vastly different than that of the Happy Valley, making it feel more like a true getaway that just a 45 minute drive up the Canyon. Looking at these pictures makes me want to scrounge up a couple million so I can pay cash for one of these bad boys.
If you're looking for the best hot chocolate on the planet, or even in the universe, then please let me introduce you to The Bridge. I swear, it must be made from heavy cream and happiness. Go and get it. Right now.
What started out as a modest honeymoon two years ago is possibly becoming a Hannibal Anniversary Tradition.
[We'll be here for a while and I need an excuse to drink that hot chocolate at least once a year.]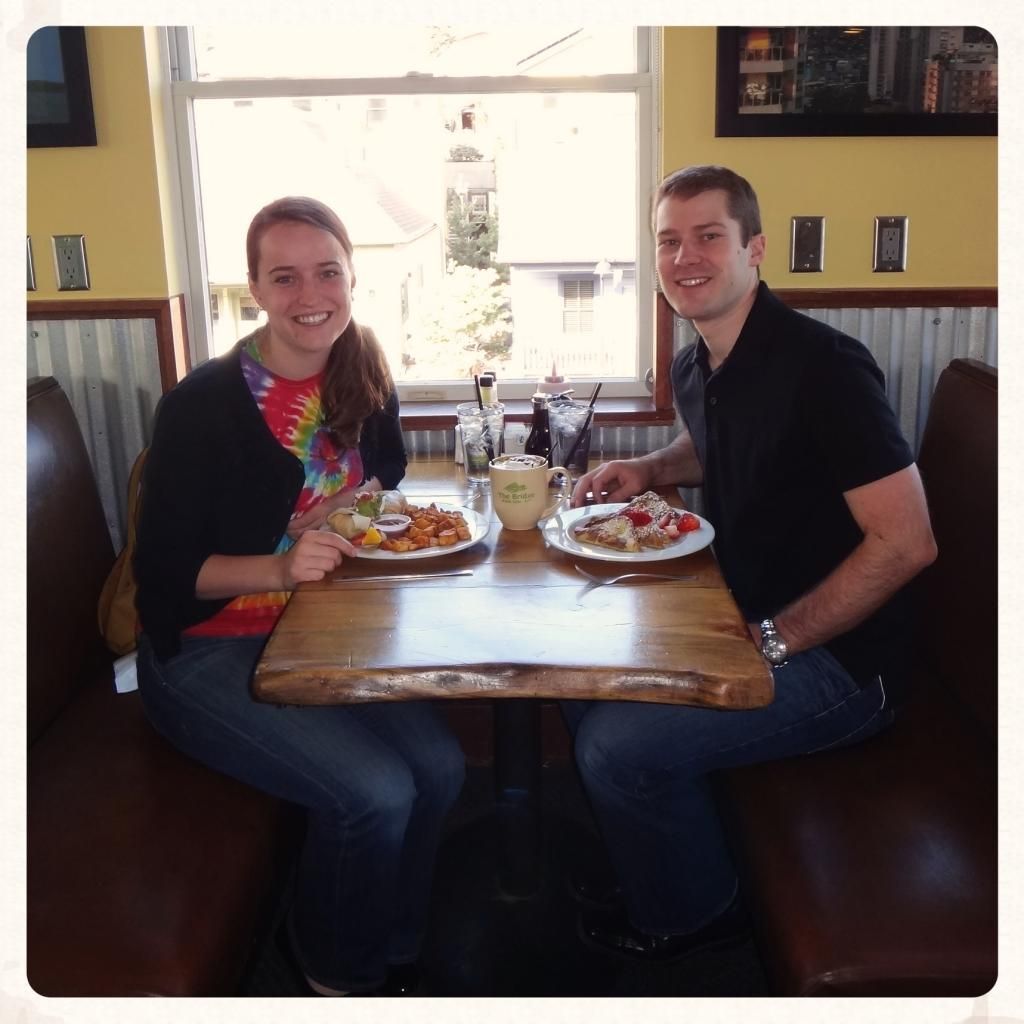 I love you, babe.